Chimney Repair Services in Chester
We Offer the Highest Quality Workmanship and Service at All Times.
Call us on 01244 470237
Is your chimney showing signs of reduced performance due to wear and tear? Ignoring minor problems now can result in expensive repairs in the long run. That is why you need to pay close attention to whatever problem in your chimney. Choosing the right chimney repair service in Chester plays a big part in the optimal functioning of your chimney and saving you money in the long run. With hundreds of repair services in Chester, choosing the right one isn't easy. There are many things to consider when choosing the best chimney repair company. That is where Roofers Chester come in. We are one of the best chimney repair services operating in Chester. Here is why you need to choose us for all your chimney repair needs.
Since most of the parts of your chimney are hidden from plain sight, it is easy to take it for granted. A compromised chimney can further weaken because of the elements and lead to a host of problems for the homeowner. In fact, you may experience a host of problems from smokey rooms, down draughts and smoky rooms to the potential danger of a chimney collapse. That is where a reputable chimney repair company like us comes in handy. Call our expert team to repair your chimney and save money in the long run.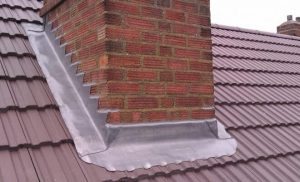 A fully operational chimney needs the structural integrity of its important components. Many homeowners think that the visible stack is what makes up the chimney. But this isn't true. There are important parts that help the chimney to perform efficiently for many years to come.
The flue and flue plates control the flow of smoke
The caps prevent small animals and debris from entering the chimney
The chimney pots and flashing keep the elements out
Our expert team can handle all types of chimney repairs including:
Damaged flashing
Cracked flue lining
Broken brickwork
Leadwork
Full chimney rebuilds
Broken or missing chimney caps and pots
We are a reliable chimney repair service with many years of experience and a lot of happy customers in our fold. We offer quality workmanship and service to all our valuable customers in the region. That is why you need to call us for all your chimney repair or replacement needs in the area.
If you are searching for a reputable chimney repair service in Chester, call us right now.