Experienced Roofers in Vicars Cross
Full range of roofing services available.
Call us on 01244 470237
Roofers in Vicars Cross
Roofers Chester have been doing roofing work and repairs for property owners in Vicars Cross for many years and we feel we've figured out exactly what it takes to give you complete satisfaction when you need roofing help. Here are the principles we stand by:
Quality Roofing at Affordable Prices
Roofing is different from a lot of other building jobs because it's rarely the sort of construction you look forward to. A sound roof is a necessity rather than a luxury, and we know you don't want to spend any more on it than you have to. That's why we're dedicated to delivering competitive rates to all of our customers without compromising the quality of our work. Feel free to compare our quotes and estimates to competitors; we think that you'll find our commitment to affordable pricing to be self-evident – and impressive.
Providing The Best In Professional Roofer Experience
Although we want to protect our customers from runaway building costs, we would never do so by sacrificing the expertise required to do the job properly. All of our roofers and craftsmen are highly experienced and thoroughly professional. They have the skills, training, experience, and talent necessary to do top-quality roofing work (including new roofs, flat, concrete, clay, peg, fibre cement and slate tile roofs) on every job we complete.
We also know that you want to feel secure when our workmen are on your property. Our teams are all fully insured, licenced, and certified for every aspect of roofing work. They treat your property with the utmost respect – the same way they would treat their own homes.
We know what a properly-completed roofing project looks like, and we make it a point of pride to always deliver the best to our customers. But we never consider a job complete until you've confirmed that you're happy with the way your roof has turned out. Until you are entirely satisfied with our work, our job isn't over. If we need to work harder or longer to meet your expectations, we will do precisely that.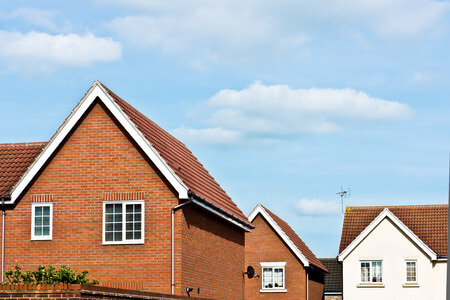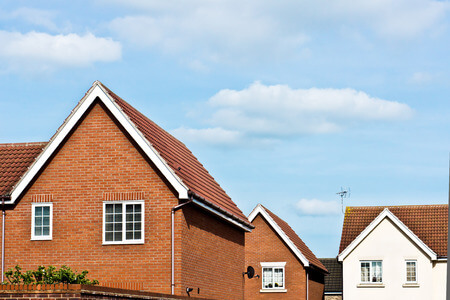 The Distinction Of Quality Roofer Workmanship
As noted above, a roof is a vital part of any structure. It needs to be something you can rely on for many years. This is why we work with only the finest materials and use the roofing industry's recommended best standards on every job we complete. We want to leave you with a roof you can count on so that you get maximum value from your investment.
In our years on the job, we've repaired, renovated, and replaced virtually every sort of roof imaginable in Vicars Cross. We have ample experience with every roofing material you'd care to name. No matter what sort of roof you want – from the most cutting edge interlocking tile system to the most timeless slate – we can deliver it for you.
Outstanding Customer Service
We're confident that we can deliver outstanding roofing at an outstanding price, but we want to go further. We also want to make the construction process as hassle-free as possible for you. The majority of roofing work is carried out while the structure below is still occupied. That's why we schedule and conduct our work with the utmost flexibility to suit your specific needs. We want to do our jobs while causing the minimum amount of disruption in your day-to-day life. We can work around your schedule and time our activity so that it presents no impediment. Our teams will also do their utmost to keep your property neat and tidy at all times, and a comprehensive cleanup is an integral final step in every one of our jobs.
If you need expert assistance with a roofing problem or repair in Vicars Cross, our company stands ready to help. Contact us and find out what we can do for you. We think you'll like the results we can deliver and the prices we charge.